Congress check-in and Registration (5:00–6:00PM)
Location:  InterContinental Hotel, Great River Court
Join us for an informal meet and greet time to get to know participants coming in from around the country.
2018 US Health Freedom Evening Meet and Greet (6:00-7:00 PM)
Location: InterContinental Hotel, Great River Ballroom Court
Beverages and Hors d'ouvres provided
Story of Courage (7:00-7:30 PM)
Dave Berglund – Owner of Lakeview Dairy
Dave Berglund is a "plain old dairy farmer" who stands up vigorously for the right to sell dairy products, including raw milk, to willing people to come to his farm.   Dave believes in the freedom of choice, and the right of people to purchase the healthy, good food that they wish to consume, and is engaged in continual struggle with the Minnesota Department of Agriculture to protect that right. Article XIII, section vii, of the Minnesota Constitution describes the right of farmers to sell and peddle the products of the farm.
Dave farms with his wife, Heidi, and his three children at Lakeview Natural Dairy, near Grand Marais, Minnesota.
Drumming workshop and ceremony (7:30-9:00 PM)
Jaime Meyer
Location: InterContinental Hotel, Great River Ballroom 2 & 3
The drum circle is a music-making event and a way to relax before we convene the Congress circle on Monday.  Seminary-trained Jaime Meyer, from Minnesota, will facilitate. In Jaime's words:
Why do we drum? Because every person has a drum inside them, called the heartbeat. There is simply no such thing as "I don't have rhythm". Drumming has been proven to lower blood pressure, dispel stress, anxiety and depression, increase self-awareness, and boost the immune system. More about positive effects of drumming can be found here and many more here.
Breakfast Buffet (8–8:50 AM)
Location: InterContinental Hotel – Great River Ballroom 2 & 3Congress and Activities (8AM Registration, 9 AM–5:30 PM)
Location: InterContinental Hotel, Great River Ballroom 1 & 4
Lunch and dinner provided IF you reserve food on your registration form
The first full day of the Congress, Voting Members will reconvene the Congress formal circle for a limited time in the morning. Activities at this year's Congress are under the theme "Wisdom and its Application — a sacred synthesis".   Useful stories of victory, action, and discovery will be shared by highly regarded leaders.  Participant dialogue sessions will be inspired and informed by the aforementioned talks.  Ensuing action plans will be formed and fortified by this year's unique set of participants.
Story of Courage – (11:00-11:30 AM)
Health Freedom Story of Courage: Mark and David Geier
Mark and David are applauded for their courageous, successful legal challenges against the Maryland Board of Physicians.  Dr. Mark Geier won his case, brought against the Board, for breach of medical privacy and obtained $2.5 million in damages – half of which to be paid individually by the Board's members and attorney. David Geier won his case, brought against him by the Board, for charges of practicing medicine without a license.
11:30-11:40 AM
Introduction of Wisdom Speakers—Theme: Wisdom and Its Application, 'A Sacred Synthesis'
11:40 AM-12:10 PM
Intro and Speakers—Diane Miller, National Health Freedom Coalition and Jerri Johnson, National Health Freedom Action
Diane Miller JD, National Health Freedom Coalition
Diane Miller is a Minnesota attorney who successfully helped to defend a Minnesota farmer from charges of "practice of medicine without a license". After State v. Saunders, Miller proceeded to design health freedom legislation for the State of Minnesota and was the lead lobbyist and legislative consultant to the Minnesota Natural Health-Legal Reform Project responsible for passing the consumer driven legislation entitled the Minnesota Complementary and Alternative Health Care Freedom of Access Act. The new law exempts unlicensed health care practitioners from charges of "practice of medicine without a license". In 2000 Miller co-founded the National Health Freedom Coalition, a national information resource for health freedom decision-making, to support individuals and states that are interested in health seekers access to complementary and alternative health care.
Miller is currently Legal and Public Policy Director of the National Health Freedom Coalition (NHFC) and it's sister organization, the National Health Freedom Action (NHFA). NHFC provides information and resources to health freedom decision-makers across the country. Her work involves state, national, and international health freedom issues, and Miller works to help monitor and promote an understanding of various forms of legislation, international trade guidelines, and Charters.
Jerri Johnson, National Health Freedom Action
Jerri Johnson, President of National Health Freedom Action, is also a founding member of Minnesota Natural Health Coalition and Minnesota Natural Health Legal Reform Project.  She was a co-lobbyist for the passage of the Complementary and Alternative Health Care Freedom of Access Act in the Minnesota legislature.  Jerri holds a strong interest in vaccine safety issues. She actively lobbied for legislation which assured that parents will be informed of their option to decline vaccinations for their child, and that parents who do decide to vaccinate their child will first receive information about potential side effects of the vaccine.
Johnson graduated from St. Olaf College with a Bachelor's Degree in Nursing.   She is a founding member of the Minnesota Homeopathic Association.
Afternoon Program
12:15-1:30 PM: Lunch
Lunch in Great River Ballroom 2 & 3
1:30-5:15 PM: Wisdom Speakers—Scott Tips, Peter McCarthy, Leo Cashman, Julie Whitman Kline, Camilla Rees, Robert Scott Bell
Scott Tips, National Health Federation
A California-licensed attorney, Scott has specialized in food-and-drug law and trademark law, but also engages in business litigation, general business law, and nonprofit organizations, with an international clientele.  Since 1989, Scott has been the General Counsel for the National Health Federation, the World's oldest health-freedom organization for consumers, as well as the Editor In Chief of its magazine, Health Freedom News.  In 2007, he became NHF President, and has been a frequent speaker for the organization and for health freedom on several continents.
A legal columnist, Scott writes a monthly column for Whole Foods Magazine called "Legal Tips," a column he started several decades ago.  Currently, he is primarily occupied with health-freedom issues arising from national governments' and such international organizations as the Codex Alimentarius Commission's attempts to limit individual freedom of choice in health matters.  In that capacity, he has compiled, edited, and published a book on the subject entitled Codex Alimentarius – Global Food Imperialism. He also attends Codex meetings worldwide and has attended more Codex meetings than all other health-freedom activists combined.
Peter McCarthy, Texas Health Freedom Coalition
Peter McCarthy is founding chair of the Texas Health Freedom Coalition (THFC).  A naturopathic doctor and retired military/commercial pilot, he has over 13 years of legislative advocacy experience.
Leo Cashman, Dental Amalgam Mercury Solutions
Leo Cashman is Executive Director of DAMS, Inc., a nonprofit organization that educates the public on mercury-free and nontoxic dental alternatives. He is also cofounder and Treasurer of the National Health Freedom Coalition. In addition, Cashman is a cofounder and officer of the Minnesota Natural Health Coalition, which educates the public on health freedom issues of all kinds; and cofounder and officer of the Minnesota Natural Health Legal Reform Project, which was the main organization behind the year 2000 passage of Minnesota's path-breaking Complementary and Alternative Health Care Freedom of Practice Act. Cashman has worked as a manager in a food coop and in other business, and as health and environmental journalist, an accountant and a teacher.
Julie Whitman Kline, The Healthkeepers Alliance
Julie Whitman-Kline is CEO of the Whitman Group, a family-owned collection of companies specializing in natural health education, events, products and services.
She is a businesswoman overseeing 13 different companies within the Whitman Group, a wife and mother of three growing children and is active in her church and community. Since her teen years she's worked with her family and alongside her father, Dr. Wendell Whitman. His primary focus was on natural health due to his personal health challenges. Because of his positive experience with natural healing he realized the public's need for accessibility to alternative approaches that were natural, affordable, gentle and effective. He expanded his vision in a community of companies emphasizing natural health education, products and services. Consequently, Julie developed an in-depth understanding of the rapidly growing natural health market.
When her father passed away in 2008 he entrusted his long-range vision and mission to her. She assumed the role of CEO, streamlining operations, enhancing the company's profile while maintaining focus on the original mission of insuring that all people have the right to know their natural health options and the freedom to make informed choices.
Since then, she's expanded the mission further by presenting dynamic national and local events; offered certifications and degrees in superior educational programs taught in both English and Spanish; inventoried a wide range of educational books and materials for natural health practitioners; published a membership magazine and created interactive websites; developed several high quality natural product lines; established supportive membership and accreditation programs and spearheaded support for legislation to protect natural health practitioners and modalities.
"One of my greatest career achievements has been to move my father's vision forward so that access to natural health is realized for all," she says.  "My goal is, and continues to be, bringing natural health education to millions of people."
There's an old proverb that says, "When a man dies, a library burns to the ground." In this case the library has not only been preserved but propelled forward into the future.  Of her efforts and skill in maintaining focus, juggling the demands of 13 companies, managing a full staff and meeting the needs of her family one would have to say, "Well done."
Camilla Rees, Electromagnetic Health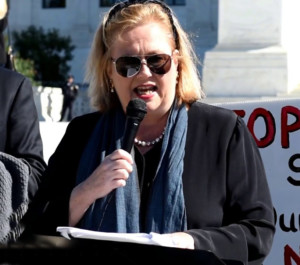 Camilla Rees, MBA is a leading health educator, researcher, activist and author focused on the biological and health effects of electromagnetic fields. She was recently awarded the "2018 Public Health Award" by the Global Foundation for Integrative Medicines.
Robert Scott Bell, The Robert Scott Bell Show
In broadcast media since 1999, Robert Scott Bell, D.A. Hom. (American Academy of Clinical Homeopathy 1994) served on the board of the American Association of Homeopathic Pharmacists (1999-2001), and continues to provide direct support to those in need and works with physicians on their toughest cases. He personally overcame numerous chronic diseases over 27 years ago via homeopathy, herbal medicine, organic whole foods, minerals, essential fats and the transformational power of belief. As a Homeopath, he has dedicated his life to revealing the healing power within us all. Robert is the father of 2 vaccine-free children, Elijah (18) and Ariana (12), with his wife Nancy. RSB co-authored Unlock the Power To Heal with Ty Bollinger. His radio program, The Robert Scott Bell Show broadcasts LIVE from 7-9 PM Eastern M-F and Sundays 1-3 PM Eastern on syndicator Genesis Communications Network (GCN), with rebroadcasts via UK Health Radio, along with iTunes, Stitcher, tunein, SoundCloud and YouTube.